With the UEFA Champions League back in action this week, Matchday 5 solidified the results of the 2018-2019 group stage further, as many teams were able to assure qualification into the Round of 16.
On Tuesday, groups E, F, G, and H played their matches, with teams like FC Bayern Munich, Juventus FC, and others reaching out to win their respective groups. This week's standings can provide with great insight on the outcome of the group stage as a whole.
Group E
While Bayern were able to assure qualification into the Round of 16 since matchday 4, they had to run away with a win from this week's action in order for them to be in the lead of group E. Ajax has shown great ambition this year, proving to be a worthy opponent to the Germans, having constantly been only two points away from the Bavarians throughout the developments of Group E.
On Tuesday, Bayern pocketed a devastating 5-1 home win at the expense of Benfica. Arjen Robben showed once again to have found the Fountain of Youth, as he was able to land two openers in Odisseas Vlachodimos's net. Both goals were copycats of the Dutch's signature 'cut and shoot' move.
In addition, Robert Lewandowski was also able to score twice for Bayern, this way rebooting his form from  years before. The Polish national wasn't able to even score in last year's Champions League play-offs, but this year he has been reversing his stride, scoring at least a goal every match.
In the same group, Ajax got away with an away win from Athens, where AEK hosted them in an initially difficult match. The Greeks were determined to get at least a point from the Dutch, but two goals in four minutes knocked them out of the competition and the Europa League qualification spot.
Ajax has been repeatedly proving to be a respectable side this year, fact that has been reflected even in the national team record with key players as Frenkie de Jong and Matthijs de Ligt.
On matchday 6, Ajax will host Bayern in a match that will decide the group winner, with the tie benefiting the German side. The matchup will be worth the watch, as the Munich matchup ended in a 1-1 tie back on matchday 2. Although Ajax could surprise, Bayern have been slowly recuperating, making them sure favorites.
On the other side, Benfica will play a worthless match against AEK, where any result will see the Portuguese advance into the Europa League playoffs.
Group F
With a dramatic outcome, Manchester City were able to only get a tie during their visit in Lyon, as the home team scored twice to match the English efforts. After a slow first half, both sides took turn at scoring, with City having the last word, as Sergio Agüero tied in the 83rd minute. This difficult result for City was a result of Lyon's excellent performances in midfield and attacking, the fruits of which saw Maxwel Cornet score twice in 20 minutes.
Assuming that Lyon repeats their powerful revanche against Shakhtar on matchday 6, they could shock with their reach into the competition. Lyon's defense could benefit from the transfer window in January, when they could complete a greatly ambitious team. With a bit of luck, they could easily reach the quarterfinal stage and even the semifinals. They have continuously shown that they are worthy, no matter how much money could have been pumped into the opposing side.
In the village of Hoffenheim, Shakhtar stole a 2-3 win, with Taison scoring a triumphant goal in the 92nd minute. This goal followed a 2-2 tie that was established in the first half, with the first three goals scored in the first 17 minutes. The German side had lost Adam Szalai in the 60th minute, after he received two yellow cards in two minutes.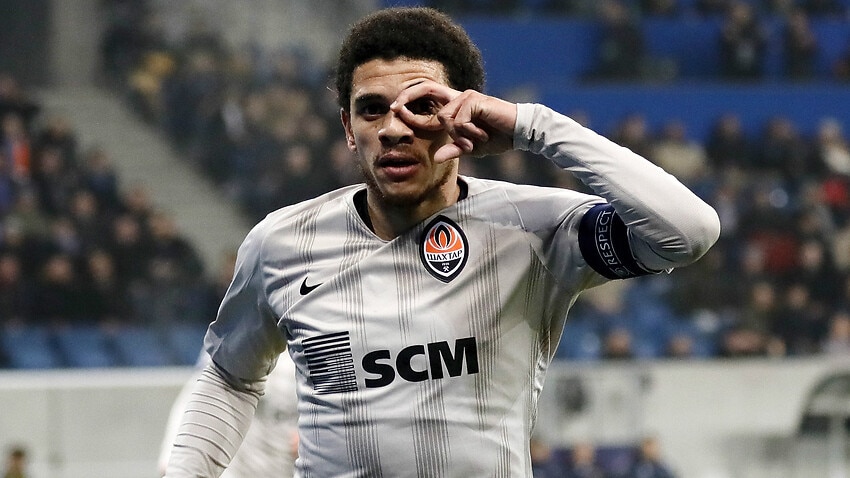 This disadvantage gave way for the Ukrainian visitors to build up a win that brings them closer to qualification. However, they have to face a much better prepared team on matchday 6, that of Lyon. They will hold home advantage, and with the pleasing 2-2 result that they were able to gain on matchday 2, they could even squeeze out of Group F.
On matchday 6, Manchester City will host a home game against Hoffenheim, during which the home team will only need a tie to secure first place, whereas the guests will need a win to make it into the Europa League playoffs. Of course, anything is possible, considering that Hoffenheim was unlucky on their matchday 2 matchup against Manchester City, where they lost with a narrow 1-2 result.
Group G
In Stadio Olimpico, Roma hosted Real Madrid on Tuesday, in a matchup that would only serve as an advantage-gainer for group leadership. With a first half that saw Madrid defend more so than attack, Roma wasn't able to score any goals to get ahead of the race. Given the fact that both teams were qualified with 9 points, Madrid played a collected match, and scored two goals in the second half. Gareth Bale and Lucas Vázquez each scored one to secure an easy victory in the Italian capital.
In Moscow, Viktoria Plzeň shocked the Russians of CSKA when they came back from a one-goal deficit and a missed penalty. Roman Procházka redeemed himself for failing to score from the white spot and tied the scoreboard early in the second half. Lukáš Hejda wrapped up the result for Plzeň in the 81st to reach out into the Europa League qualification spot.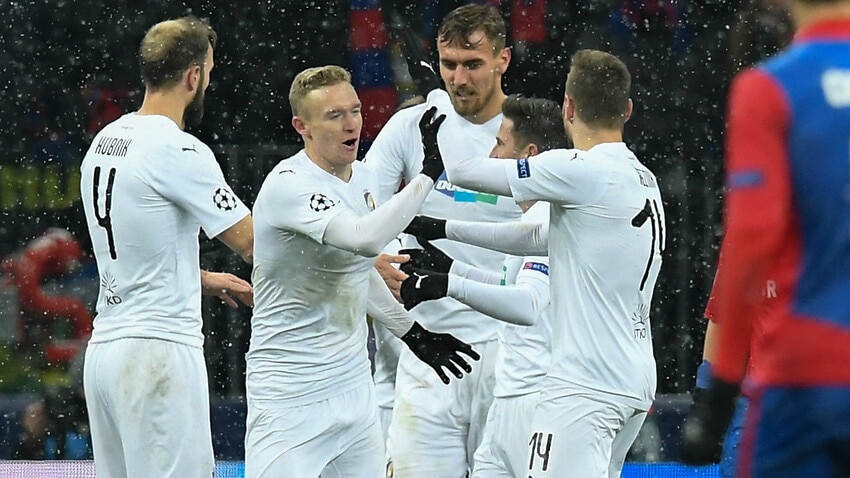 The Czechs of Viktoria will look to save their current placement in the table, as their next match sees them as hosts against Roma. Although Roma holds the higher ground with the superiority shown with a 5-0 result on matchday 2, the Czechs can make it happen with even a tie, while CSKA plays a very difficult away match against Madrid on matchday 6.
Group H
In this group, competition favorites of Juventus were able to pocket qualification into the round of 16 after winning a home match against Valencia. Although the guest team defended with all they could, Mario Mandžukić's goal in the 59th minute was the one that held the Spanish side at 5 points in the group standings, sitting on the Europa League seeding.
Juventus has yet to have made a strong statement for themselves this year, since United's home loss exposed defensive issues for the Italians. While the midfield and front show preparedness that could take them far, Chiellini and Bonucci in the back lack their previous aggressiveness and responsibility they've shown in the past.
In Bern, matchday 6 will see them against Young Boys in a match that offers them the lead of group H. The three points should be easy to obtain for the goal-hungry Cristiano Ronaldo, as Young Boys don't pose a great risk either.
In Manchester, Mourinho's United was able to steal a win from Young Boys in the 90th minute, when Marouane Fellaini's header sent the Red Devils into the Round of 16. All of the doubting voices at the beginning of the season and the ones that followed caused Mourinho to burst into an reaction of relief after smashing the water bottle rack into the ground after Fellaini's goal.
Manchester United has suffered defensively this season, but lately they haven't been able to create up front either. While Romelu Lukaku disappoints one game after the other, and Alexis Sánchez has expressed his desire to leave United, Fellaini has been Mourinho's last resort. Unless news from Switzerland says that Young Boys are beating Juventus, United will most likely let go of their away game against Valencia as a loss would still keep them within qualification berth.
Cover photo: freerollbg.com
Robben photo: the18.com
Tadić photo: i.dailymail.co.uk
Cornet photo: images.performgroup.com
Taison photo: sl.sbs.com.au
Vázquez photo: 360nobs.com
Plzeň photo: sl.sbs.com.au
Ronaldo photo: independent.co.uk
Mourinho photo: telegraph.co.uk

For advertising and sponsorship opportunities with The Game Changer Sports Network please contact Jake at Jake.Jollymore@Gmail.com